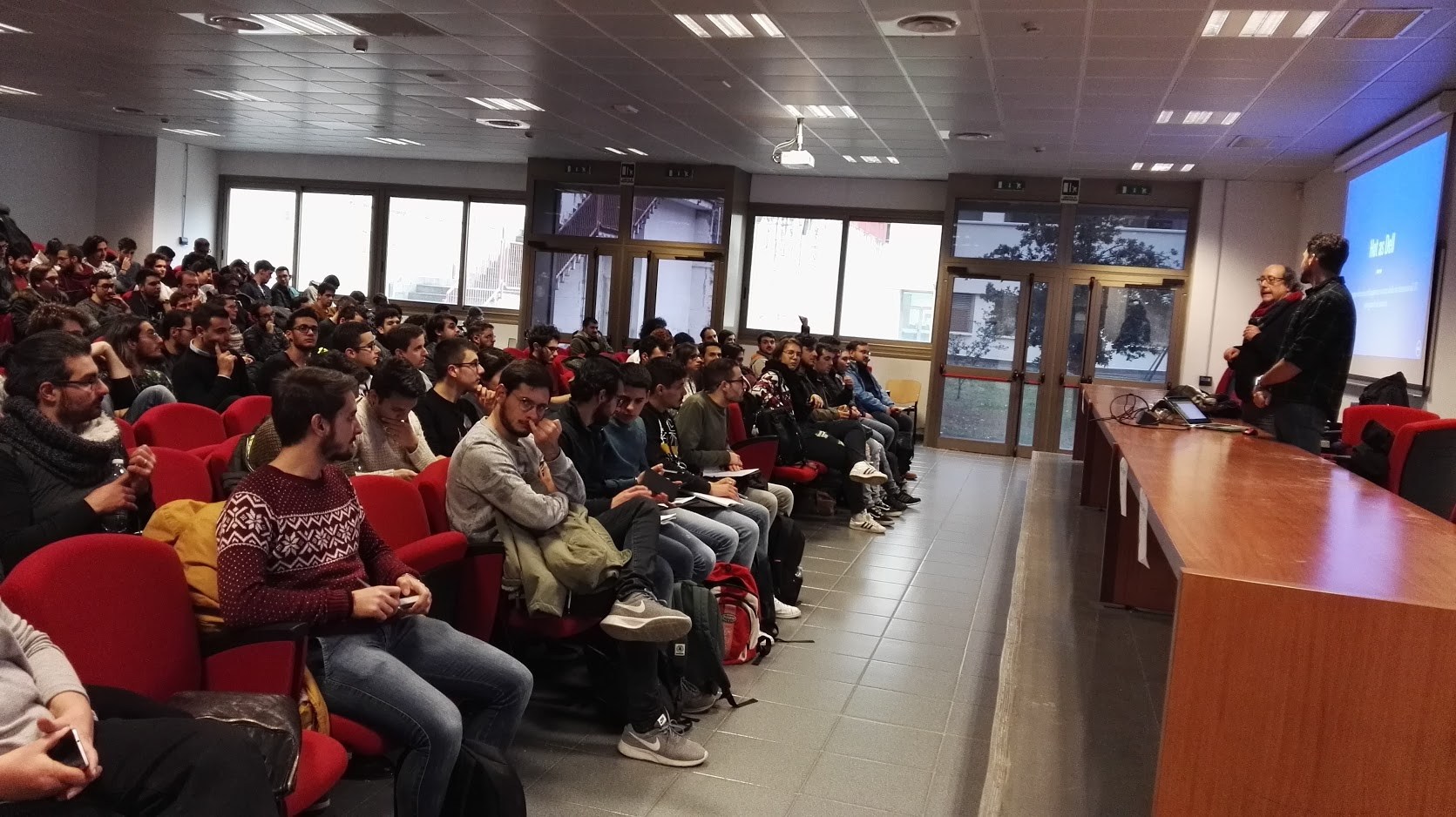 talk @ UniSa – 12/12/2018
Every couple of weeks or so the University of Salerno hosts former students like me to talk a bit about their professional experience. Yesterday was my turn!
I was invited by my old teacher Vittorio Scarano (hi prof!) to talk in front of a big audience of grads and undergrads. I had a lot of fun telling them my story, we discussed about my current Company, my daily job and routine and a little bit about Design Patterns (because, why not).
I got very interesting questions from them at the end and it's amazing to see how much passion these young students have and how strong is their desire to learn and improve.
So a big, big thank you to everyone who attended! And just FYI:
my team is always hiring, so make sure to check the latest open positions
a very good friend of mine is hiring as well in Salerno, check it out!
don't forget to register to the DevDay Salerno community!
Did you like this post? Then